Watch
Very happy to announce that we're doing The Great Escape on May 18Th
SXSW!
Hi all!  I'm off to Austin TX on Monday, to do three showcases at SXSW. I'm really excited as these are my first gigs in the USA. Weds 13th March - Hilton Garden Inn Austin Downtown 500 North Interstate 35, Austin, Texas 78701 Stage time: 1:00am - 1:50am Fri 15th March - Victorian Room at The Driskill 604 Brazos Street, Austin, Texas 78701 Stage time: 7:30pm - 8.00pm ...
Wood festival, and Cardiff and Leeds shows!
Very happy to announce our first UK Festival date for 2013, at the rather appropriate WOOD, on Fri 17th of May.  I'm always happy to get lost in the woods. Tickets and info at link below: http://www.woodfestival.com/ Also thrilled to say we're coming to Clwb Ifor Bach in Cardiff on Thurs April 11th, and A Nation Of Shopkeepers in Leeds on Mon April 8th. Hope to see you there! x
Tickets for London, Manchester, Liverpool and...
APRIL 2013 Wed 3, LONDON St Pancras Old Church   http://www.gigsandtours.com/artist/mary-epworth/695567 Sat 6, MANCHESTER, The Castle Hotel   http://www.gigsandtours.com/artist/mary-epworth/695567 Sun 7, LIVERPOOL, Leaf   http://www.seetickets.com/Event/MARY-EPWORTH/Leaf-On-Bold-St/694205 Tue 9, GLASGOW, The Poetry Club at SWG3...
More gigs, Manchester, Liverpool, Glasgow
April 6th, Castle Hotel, Manchester April 7th, Leaf, Liverpool April 9th, The Poetry Club, Glasgow Tickets on sale from this Friday
April 3rd, St Pancras Old Church, London
Hi folks!  I'm thrilled to announce this special show in a very lovely venue, I'm really excited about it!  More gig announcements coming soon, keep 'em peeled! Tickets on sale Friday.
Snow Queen EP now available to pre-order! →
Release date:   24th December 2012 £4.99 Formats: CD - limited "Christmas card" edition of 200, hand-numbered / Digital.   Please note, pre-ordered CDs will be despatched prior to the release date.  EP track listing:   Snow Queen (Byzantine Empire) A Winter's Tale (David Essex) It's Now Winter's Day (Tommy Roe) Ice and Snow (Maitreya Kali) Label:  Hand Of Glory...
I walked from Stortford to Standon, and took a few... →
Holy Moly live session! →
Holy Moly were lovely enough to come and film the 9-piece version of the band doing a version of Long Gone.
Lovely Hop Farm review in the Metro →
"Mary proved herself the consummate professional. With charm, grace and a fantastic voice, she made it absolutely clear that next year people will be seeing her play much higher up the festival bills. " Read more: http://www.metro.co.uk/music/903751-hop-farm-festival-2012-peter-gabriel-billy-ocean-and-mary-epworth#ixzz1zT79QsV6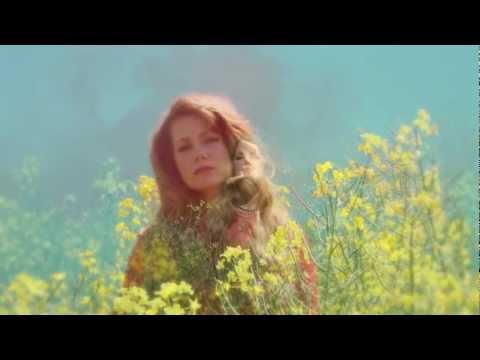 Line Of Best Fit interview! →
Dream Life is BBC6music album of the day! →
Finally...
Dream Life comes out tomorrow. This album has taken a really long time, and the path to the finish line has been rather winding, to say the least. There have been a few rockslides and dragons along the path, and the odd wrong turn. Sometimes the fog was so thick I considered turning back and giving the whole thing up. I've never started and then finished anything this big before, this...
Exclusive stream of Dream Life on The Independent! →
Now you can try before you buy, with a stream of the whole album, for a limited time only!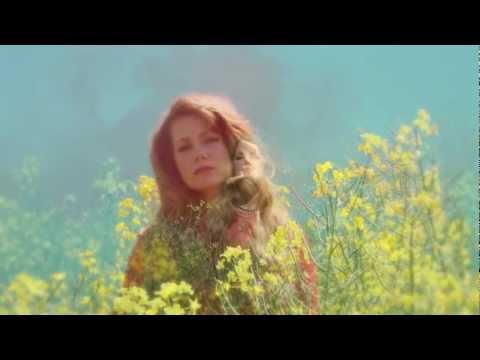 Lauren Laverne 6 music session tomorrow 11th! →
Just a quick reminder that the band and i will be doing a stripped down session live at 6music tomorrow, with the very awesome Lauren Laverne!
Rock Club Interview... →
So much stuff coming up in the next few weeks...
..playing a session for Lauren Laverne's 6music show on Monday, which is also the day that new single "Long Gone" comes out. Then on Monday 18th we release the album (finally!) and play a short instore in Rough Trade East, it's free, and we're on at 7pm. Would love to see you there! Mary xx
Dream Life - The List →
tumblrbot asked: WHAT MAKES YOU FEEL BETTER WHEN YOU ARE IN A BAD MOOD?
The Other Woman interview.... →
Lovely Ruth Barnes interviewed me last week for the much beleaguered Amazing Radio, listen again, then go sign the petition to save this essential resource for alternative music right HERE!
Black Doe Remix EP now on iTunes and Amazon →
Black Doe remix EP featuring fantastic artwork by Paul Richards (www.paullikesink.com ) is now up on iTunes and Amazon.
Dream Life Vinyl Pre-order →
Now available, and number 8 in the amazon vinyl chart as I type!
THE CULTURE OF ME: Premiere: Mary Epworth - "Long... →
thecultureofme: Premiere: Mary Epworth - "Long Gone (Grum remix)" In which the chanteuse from the United Kingdom Mary Epworth gets her impeccable song edited and cut up from the instant-classic-anthem-maker Grum and we all go about gushing for a day or nine or so about it. Some might wonder where…
Pre order Dream Life now! →
Hi folks! I'm very happy to be able to unveil my very beautiful new website, complete with pre order links for CD, digital and deluxe digital. The incredible images were made by Matthew-Robert Hughes, and the site was built by Mat Martin. I'll have more info on ordering Vinyl very soon, I promise it'll be worth the wait! Sign up to my mailing...
Dream Life, Hand Of Glory records, June 18th
Been sitting on this info a while, but as it's out there on the internet I guess I can tell all. My debut album Dream Life is coming out on Hand Of Glory records on June 18th, on Vinyl, CD and download.  We're releasing in partnership with ADA, which means we will actually have records in shops! Hooray! Pre-order link coming soon!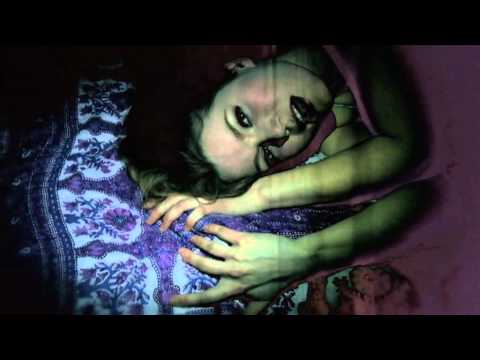 http://www.thelineofbestfit.com/2012/04/art-of-nois... →
I chose some delicious psych soul and pop for your ears and minds.
Positive Blackout, Village Underground, Dalston →
  We're playing this tonight, supporting the Guillemots. It's going to be totally unplugged, no mics no leads (no flanger) so you'll have to listen very very close!
1 tag
Happy Birthday 6 music! We join the celebrations!
We're playing live from Maida vale, this Sunday, along with Emmy The Great and Murray Lachlan-Young, as special guests of the ever lovely Cerys Matthews. This is our first full-band radio session, and we're all excited about being part of it. I've had so much support from 6music in the past couple of years, and of course in the last month or so they have seen fit to add Black...
1 tag
Dream Life release date change...
Ok, folks I've sort of hinted at this before, but just to confirm, the album is not going to be out today. Whilst I'm sad that you'll have to wait longer to hear it, I'm happy to say that our recent flurry of radio plays has meant that a few more people are going to be helping us with a proper release. It'll still be on Hand Of Glory records, but it won't...
1 tag
Black Doe - Shaun Keaveny's Track Of The Week
Black Doe has had so many plays on Radio 1, 6 music and XFM this week, that my head has been spinning trying to keep track. Shaun Keaveny has chosen Doe to be his "Track Of The Week" all this week, so tune in every day or listen again to hear it fuzz all over the place.
1 tag
Black Doe "X-posure Big one" this week.
Tune in to John Kennedy's X-Posure on Xfm this week, to catch the sharp and dirty new radio edit of Black Doe, which is featured as the "X-posure big one" http://www.xfm.co.uk/onair/shows/xposure
1 tag
Drunken Werewolf's ones to watch...
Drunken Werewolf's ones to watch 2012 "It's been a long time coming, but in 2012 Mary Epworth will finally release her billowing, gorgeous debut Dream Life. Taking influences from 60s music, forest walks and the harpsichord, the album will rightfully sweep everyone away." Tiffany Daniels, Drunken Werewolf
1 tag
Debut Album, "Dream Life" coming March 2012
I'm very happy to finally announce that my debut album Dream Life will be coming out on Hand Of Glory records on March 5th 2012. I've put a lot of time and love into this record, and can't wait until I'm holding a copy of it in my hands. Those of you who would like a sneak preview can click above for a free download, in exchange for a small favour. Watch this space for...
God Is In The TV Interview- Into the Dream Life... →
Share GIITTV interviewed me a few weeks ago about my forthcoming debut album, and music in general. …
Deathly Hallows… →
This time last year, someone from this blog (Snitchseeker.com) misread something from this interview (Sunday Times Culture section) and managed to get a rumour about my band and I all…
Winter… →
Hello all! Well, after a flurry of gigs Oct and Nov, I think we're shut down now for the winter unless something suprising appears. I really enjoyed the shows, a few of them started off badly (me…